How To Recover Data From Corrupted Memory Card Without Formatting
|
Are you using memory card? Have you lost important file from your memory card? Many people accidentally press "Delete All" option when checking or transferring their card data. This is very usual issue which happen once in a life with almost all memory card users.
If you are looking for the solution to retrieve the old data, you landed on a right page. But before that I would like to share some basic facts about memory card.
What is Memory Card?
Memory card is nothing but an electronic data storage device which stores digital information and user can transfer that information one device to another.
SD memory card is most common memory card type. There are 4 types of SD memory card. SDSC, SDHC, SDXC and SDIO. SDIO is commonly used in Digital Camera and rest 3 are used in smartphones.
| | | | |
| --- | --- | --- | --- |
| | SDSC | SDHC | SDXC |
| Full Form | Secure Digital Standard Capacity | Secure Digital High Capacity | Secure Digital eXtended Capacity |
| Storage Capacity | up to 2GB | 4GB to 32GB | 32GB & 2TB |

What are the reasons behind memory card damaged or corrupted?
Suddenly take out memory card from device
Attack of Virus
Unintended format
Unexpected Power Failure
System file Missing
Damage physically when plugging to USB device
If you want more possible reasons of memory card corruption, read this article: Causes of memory card corruption
Following are the most common Error Messages, when your memory card get corrupted.
memory card error
card locked
card error
Please insert a disk into drive
The file or directory is corrupted and unreadable
When we see this kind of error, the first word come out from our mouth is "OMG" and we search for the possible ways to recover memory card data. If you also have seen same messages and worry about your data then first thing I would like to say you "Chill Out"! There are so many options available to recover your data. You can use software as well as manual tricks to retrieve information from formatted memory card.
Retrieving missing or old data from memory card is very easy compared to repair that corrupted card. Now, I am going to explain how you can regain old data from formatted or corrupted memory card manually.
Connect your Memory Card with your Computer or Laptop.
Try to open your memory card and you will get error like "E: is not accessible".
Click on Start button and search "cmd" or you can use shortcut ctrl+r and type "cmd" which will brings you on Command Prompt screen.
Now type Chkdsk e: /r – here chkdsk will check disk, e: for drive and /r for repair the problem.
Here, warning will come regarding your drive is not windows. Just press Y for continue. Once files and directories start running, you will see your file names and it will give you some relaxation.
After this process is complete, it will ask for saving the data and press Y.
Now check your drive once again and you can see your lost data recovered.
This is so easy, right? Are you happy after recovering your lost data? Just Enjoy with your Data!
There are some third-party recovery softwares also available to retrieve lost memory card data.
Here, top 5 recovery software's are listed below:
Recuva
Recuva,developed by CCleaner, is a free tool to recover your files. It recovers damaged and formatted files from usb, sd and other external media.
IsoBuster
IsoBuster recover data from all types of media like CD, DVD, Hard Disk, USB and floppy. It has very simple and straightforward interface. A starting price is $39.95.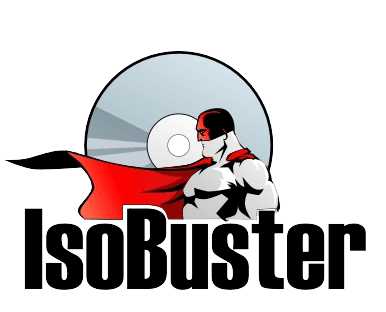 Recover My Files
This software helps you to recover your lost data which cause due to disk formation, hard disk errors and system re-installation. The great feature of recover my files software is it supports more than 200 file types and provides user-friendly reports.
Card Recovery Pro
This is a leading software for SD card recovery. It supports data recovery from SD, micro SD, xD, SDHC, MMC and miniSD Cards.
iCare Data Recovery
It is a free and simple recovery tool. It will helps users to retrieve lost data which is happened due to system crash, accidental deletion, virus attacks and many other reasons. The best feature of iCare Data Recovery software is it's decent recovery speed.
Over to you
Thanks for reading post, I hope this post will helps you to recover your lost data in few easy steps. If you lost your data and you recovered it using any other way, just let us know your trick in the comment. So, we can research and share that trick with the our readers.
Author Bio:
Kalpesh Makwana is an owner of FreeGuestBlogging. He works in a full-time job as a SEO Analyst since last five years. He is very passionate to help fresh bloggers so, he shares his expertise knowledge that includes tips and tricks for managing search engine. Throughout these years, he has acquired good knowledge of SEO, Social Media and Blogging. You can follow him on Twitter and like his blog page on Facebook.